SELF-CARE CRATES
Kicking off our new self care crates with two boxes, whether its a little r and r or some WFH motivation. The crates inspire a little organisation teamed with some 'me time'. You get the idea by now, either send them straight to a friend or treat yourself!

SHOP NOW
Your hands never take a day off, treat them well. Our hand soap is vegan and smells like kumquat & bourbon vanilla. Life is sweet! Our bottles are made of recycled plastic and you can mix-and-match the funky labels with our hand lotions or other products. Do what makes your soul shine!

The Gift Label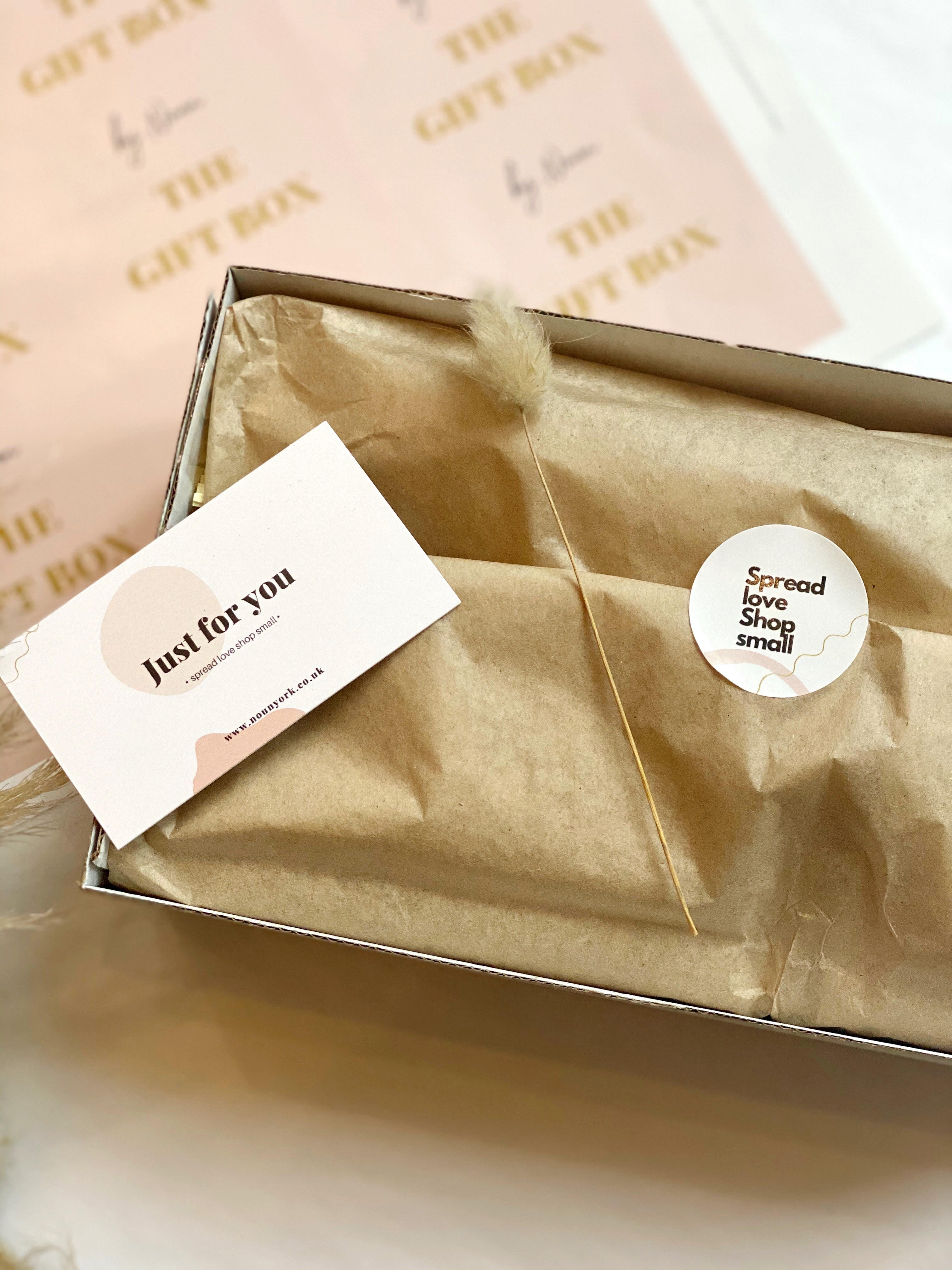 Create your own Gift Box
*Simply add this product to your basket along with the poducts you wish to fill it with and checkout.
We will then lovingly wrap each item inside the box in tissue along with the finishing extra touches, seeing as gifting is what we do best these are our favorite thing to create in the shop. So we hope you have fun picking some gifts to go inside.
You can leave a message at checkout for the recipient which we will hand write and leave in the box.
Happy Creating x
£4.95